Formline Supply - Dec 01 2021
9 Great Stoner Gift Ideas for the 2022 Holiday Season
The holidays are a time for giving. Christmas is coming, and you know what that means: time to buy gifts for your loved ones! Whether it's family or friends, gifting is a major part of the holiday season. But don't worry if you're struggling with what to get them this year. We've got your back with a list of top 9 stoner gift ideas for the holiday season. From smoking accessories to cannabis-themed board games, there's something for every type of smoker on your list. So stop stressing and let us help you out!
Smoking Accessories
One of the most popular categories for stoner gifts every year is smoking accessories. This year is no different becuase the best part about these items is that they're timeless! They're something your loved ones will enjoy for years to come, and you won't have to worry about what to get them next Christmas.
Upgraded Vape Pen
When was the last time you checked the latest vape tech? Are you guilty of rockin that OG vape from 8 years ago? The DaVinci IQ was released in 2016 and A lot has changed since then as the 2021 edition of the IQ 2 features variable airflow allowing for cooler or warmer draws depending on your preference. It also features dose draw technology and a lot of additional features to really enhance your experience.
Stash Bags, Cases and Backpacks
A lot of people see storage as an afterthought. If you are still using ziploc, a wood stash box or whatever plastic container the dispensary provides then be sure to read then you are in the right place. Formline specializes in specialty storage technology so we have the highest quality and most giftable accessories available. Whether it be Backpacks, Cases or even Duffle Bags, we can store your top shelf Products
My Bud Vase
Change the way you think about water pipes. A creative gift for you or your significant other. Created by Doreen Sullivan who creates every Vase with artistry and an eye for beauty and detail that is trailblazing in the cannabis industry.
Stoner Lifestyle Gift Ideas
Stoner Lifestyle Gift Ideas It's the holiday season, and that means it's time to start shopping for gifts. Whether you're buying for your friends, family members, or significant other, there are plenty of gifts options out there. But what about people who enjoy cannabis? If you know someone who likes to smoke weed or is involved in the cannabis industry, then these stoner gift ideas will be perfect for them.
Cannabis-Themed Board Games
Cannabis-themed board games are a great option for the cannabis enthusiast in your life. This game is perfect for anyone who loves to smoke weed while entertaining themselves with fun and exciting games.
Ganjaland is an epic adventure 420 themed novelty board game, in which players explore a magical world of fun, adventure, friendship, and good vibes of course.
The Huf 420 Collection
The 420 Friendly Skate Brand Huf has one of the most popular collections of the Season. Hurry on this, most are already sold out.
Support Small Business with Cannavieve
T-shirts like Normalization, Clean Bong Club and many other great options from the website Life With Cannabis at cannavieve.com
The Legend of G13 from Formline
Legend has it G13 was a mysterious government funded strain developed in the 70's. This legendary strain has been talked about in movies like American Beauty and lives on Today in the form of G13 Haze. Formline offers our own interpretation on the limited edition and first in the Formline G13 Series with the Top Secret Documents.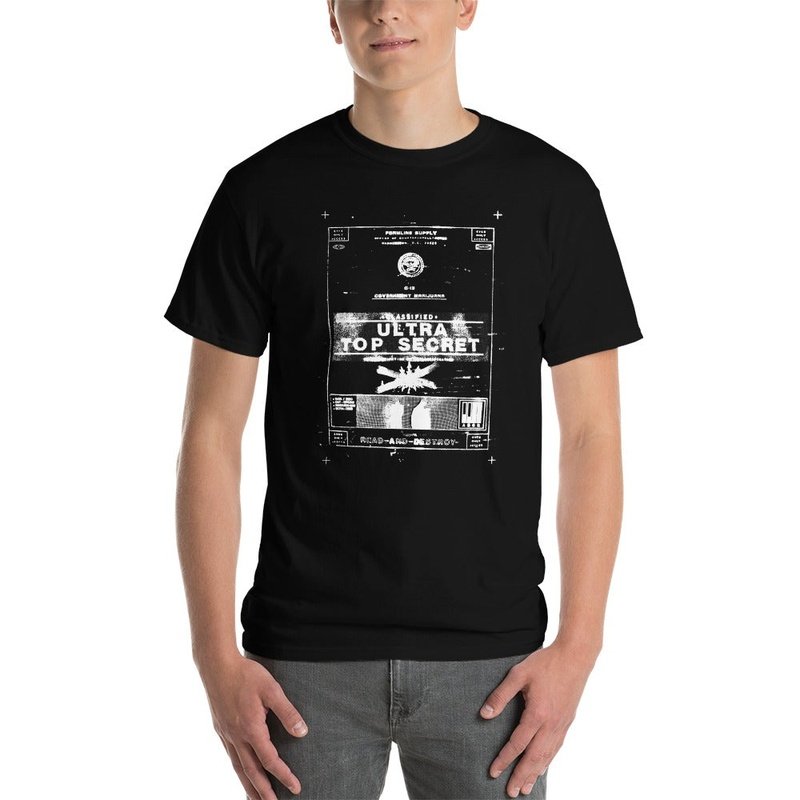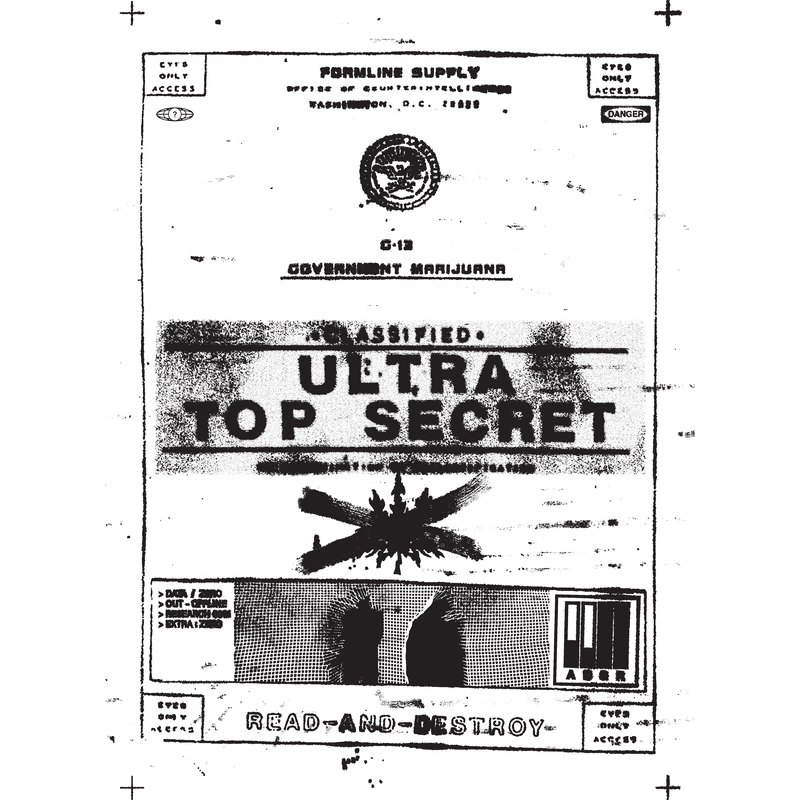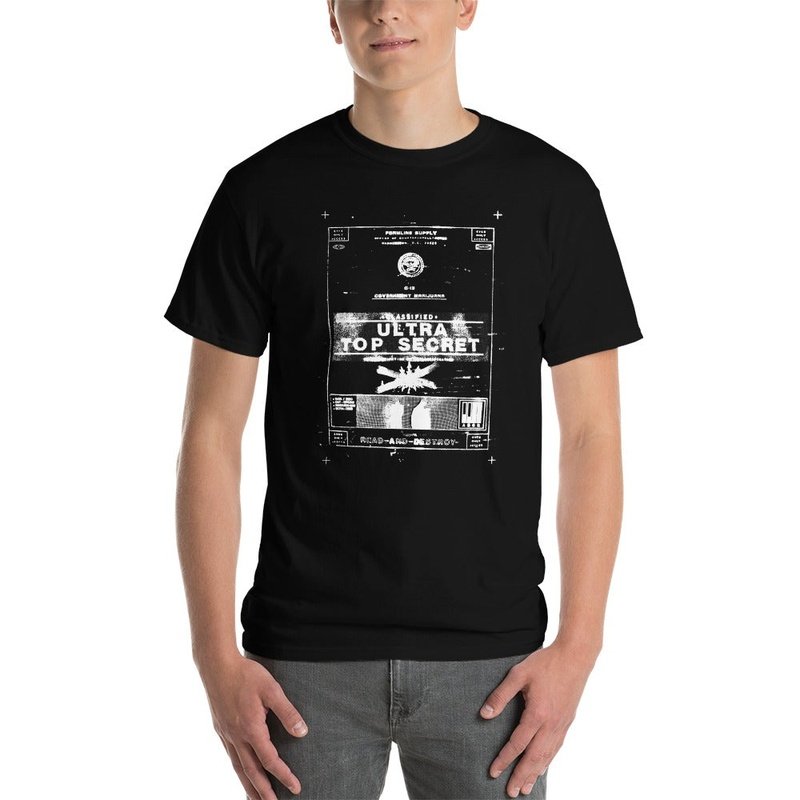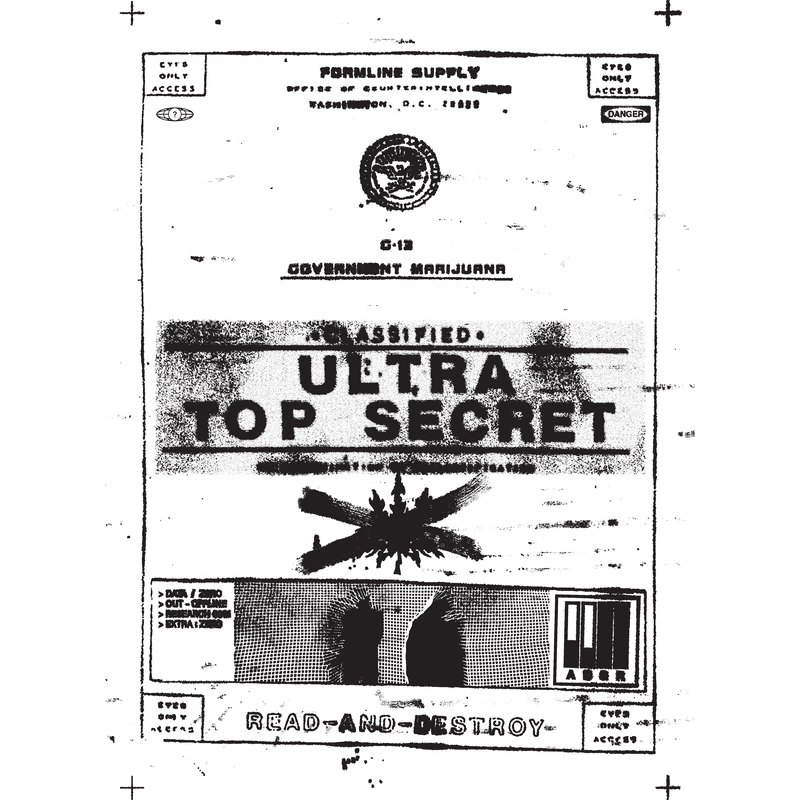 Stocking Stuffers for Stoners
The holidays are a time for giving, and if your loved ones happen to be stoners, you might be wondering what gifts they might enjoy. Check out these great stocking stuffers for the stoner on your list.
Luxury Rolling Papers
Luxury at your fingertips. Don't be at the party. Be the party. Handcrafted 24K gold rolling papers made with the finest edible gold.
High Quality Tools
The signature "Dr. Dab" in a high quality gold finish. A necessary tool in a new premium look, perfect for gifting.
As we approach the end of the year, we take a moment to reflect on what we've achieved and what we want for next year. And while it's always important to have goals for your future, don't forget about the present. That's why this time of year is so great because you can give back. Whether you're looking for a tangible gift or an experience-based one, there are plenty to choose from.
ABOUT


US
Formline Supply is a Family run business established in Los Angeles California in 2017. We offer the Best Smell Proof Bags, Cases with Locks, Backpacks and Odor Proof Pouches of all sizes with a simple and elegant design. Our customer relationship is very important to us. We believe in providing a seamless, personalized consumer journey. We provide innovative solutions and exemplary customer support, every step of the way! Feel free to shop with confidence as we offer a 100% Money Back Guarantee on ALL products. Join over 85,000 Trusted Customers and find out why we have had a 5 Star Feedback rating for the past two years and counting.
Mike - Founder and Owner of Formline Supply
OUR STORY
A

FRESH


take on Smell Proof Storage
In a Sea of ugly designs, cheesy logos and cringe worthy brand names, Formline was created to offer you the best in both fashion and function to resolve a very common problem.
Our products have been seen in GQ - UK and Leafly, recognized by industrial design professionals, and sold alongside some of the biggest names in streetwear and action sports.
We believe that everyone needs high quality accessories for their storage needs which is why we offer a 100% Satisfaction Guarantee on all our products. There isn't another company out there going to the levels we are to support our products. Each product is designed and field tested a minimum of 3 months before production. We also have specialists that inspect the quality of each manufactured item and we offer direct support to our customers through our site, E-Mail and Phone. Formline is being rolled out into retail stores across the country. If you are interested in carrying one of the most in demand new products for your store, please check out our Wholesale Page.
Section
Drop element here!